Other travelers often spot the antenna coming out of the top of our van and notice us getting work done in the middle of nowhere. We get asked almost daily how we're able to do this, and how we decided between cell booster network repeaters. After years spent traveling through every part of the USA (and dozens of other countries), this is what we discovered from talking to others and tinkering along the way with cell phone booster for car(s).
You can skip to the bottom of this post for citations. I'll skip talking about what didn't work (which was a lot). We learned which products to stay away from by talking to other travelers. For example, one friend worked for a robotic construction company which installed such boosters on each of the autonomous vehicles in their fleet. Other vandweller friends also provided advice about how to find service and which campgrounds/locations to choose, which is also shared below.
What do Cell Phone "Bars" Mean?
Your cell phone provider has towers spread all around the world. These towers are buildings registered with the FCC, so you can use sites like CellReception or AntennaSearch to locate all the nearby towers.
In addition, your cell phone provider will provide a map of the coverage on their website:
Each provider has its benefits, which are often confusing to customers. Verizon, for example, claims to have the biggest network… but AT&T claims to have the fastest network. Both of these two concepts are represented in the "bars" of service at the top of your phone. What few people realize is that these bars actually mean two things at once: both signal quality and signal strength.
Strength is basically a measure of how far away from the nearest tower you are, while quality is a measure of interference between the tower and you. Mountains, trees, car walls, and even clouds can create interference and therefore decrease signal strength.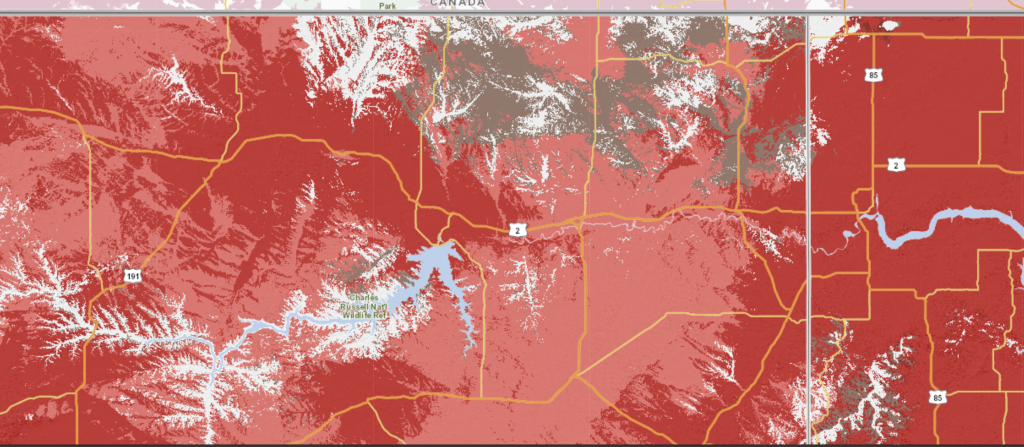 How Effective is a "Cell Booster?"
A cell "booster" is something like a mini cell phone tower in your home or van. It works by "repeating" the cell phone signal.
This means that cell booster network repeaters can only boost an existing signal. If you have no service at all, the booster has nothing to repeat. In our experience, the booster was generally able to add 1-2 bars of service.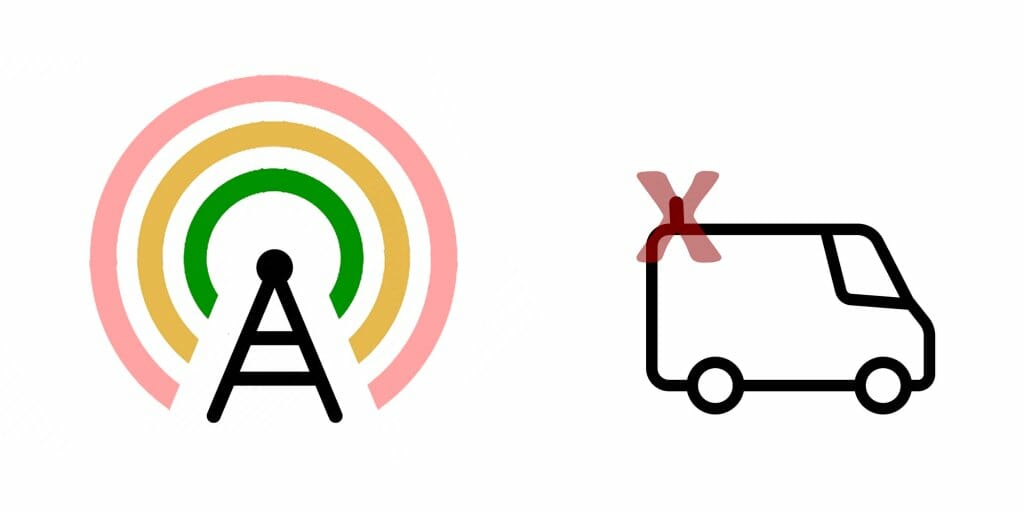 In practice, this meant…
With no service without the booster, there was still no service.
With 1 bar without the booster, we had 2-3 bars and could download some emails.
With 2 bars without the booster, we had 3-4 bars and could work as normal.